2021-07-29
Shopping from Poland this Summer!
We would like to thank you for trusting us to deliver your online orders from Poland. More and more parcels are being received every day and EshopWedrop continues to see excellent growth thanks to the loyalty and confidence of our customers.
In recognizing the ever-increasing importance of Poland as an origin country and wishing to continue to better our service moving forward it is with the greatest excitement that we announced the new address for our Polish warehouse. This was done to allow greater volumes of parcels to pass through Poland into Europe!
What does that mean for you?
The new Polish Shopping Address has been available in your personal EshopWedrop Account from the 1st of July 2021. The new address can be used when you are shopping online from Poland and you would like to have your parcels delivered to Latvia!
With daily departures and next day deliveries, it has never been a more ideal time to shop from Poland!
Shop Poland!
Now that we have had the chance to settle into our new Polish home, we would like to share the following offers with our fantastic customers:
Between 1st – 31st August 2021, a discount of 20% on delivery costs will be applied at checkout for all orders* from Poland placed in our system! Furthermore, for the first parcel received by our clients during the campaign period in our new Polish origin warehouse, drops members will receive 100 Reward Drops** into their account.
In addition to this discount, we are also swapping the Amazon vouchers used in our Drops programme from EUR (Amazon.DE) to Zloty (Amazon.PL), to make it easier than ever to enjoy Poland as a prime shopping destination.
Finally, by joining us on Facebook, liking our page, sharing our post, and tagging a friend, you will be entered into our special raffle*** to receive a 150zl voucher from Amazon.PL
We hope you are looking forward to the exciting opportunities this provides as much as we are and continue to enjoy shopping from your favorite Polish brands without worry.
Please do not hesitate to get in touch with our customer support team should you have any questions or concerns regarding this matter.
Kind Regards,
Your EshopWedrop Team
Terms and Conditions
*To qualify for the 20% delivery cost discount, place an order using our brand-new EshopWedrop Poland Shopping Address. The discount will be activated automatically in your account and can only be used for orders including parcels received at the new Polish warehouse during the campaign period: 01/08/21 – 31/08/21.
**100 Rewards drops have a value of 5.00eur which can be used as a discount on your next order.
(The discount is valid only for EshopWedrop transportation services. Discounts are not cumulative and cannot be used in conjunction with other EshopWedrop discounts)
*** No Purchase necessary! The winner will be randomly selected on the 1st of September 2021. This competition is not sponsored or associated with Facebook. Participants should be over 18 years of age. The winner will be contacted shortly after the draw. Prize in zloty. Voucher to be used on orders from Amazon.PL
Sign up today and receive your first EshopWedrop delivery from any online shop in Europe or USA for FREE!
Shop from USA & Europe Receive in Lithuania
1st DELIVERY FREE
By using the Eshopwedrop website you agree to our use of cookies as described in our cookie policy. Read more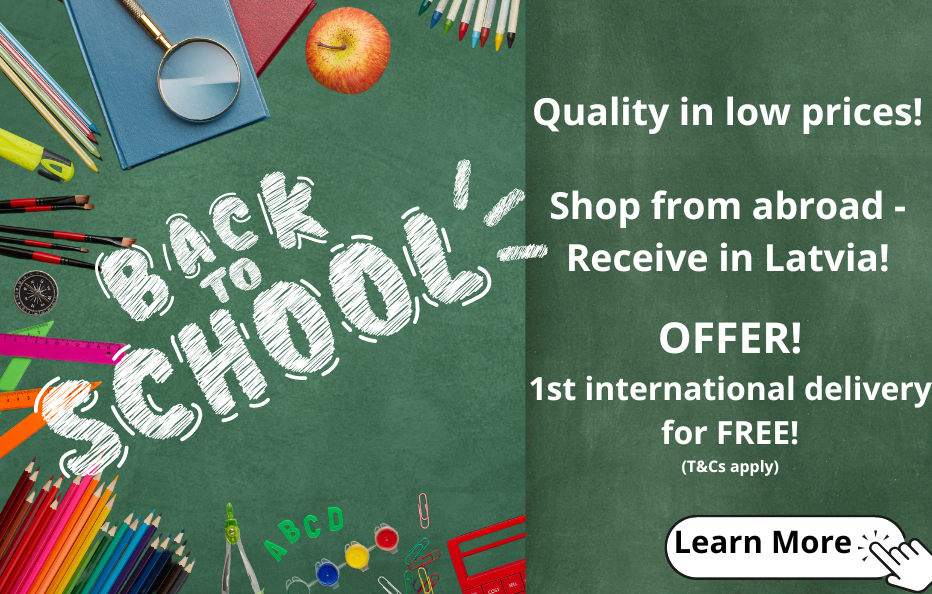 Please wait while we will validate your ZIP code